Meet the fourth costume, the Vampire!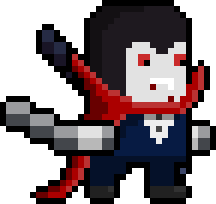 The Vampire is the 4th among other costumes, that will also be added to the special Waxel Ninjas Goodies Halloween pack on the 30th of October!
PS: The Vampire Waxel Ninja costume was also added as an emoji and sticker to our Discord server.