As you know we are in Spooktober and the Waxel Ninjas are still dressing up.
Meet the second costume, the Ghost!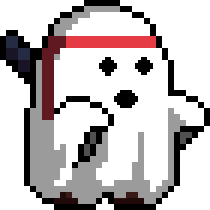 The Ghost Waxel Ninja is the 2nd of many costumes, that will also be added to the special Waxel Ninjas Goodies Halloween pack on the 31st of October!
PS: The Ghost Waxel Ninja costume was also added as an emoji and sticker to our Discord server.