The people lurking in our Discord server and following us on Twitter have already seen the artwork for the camp, field and forest settlement upgrade NFTs: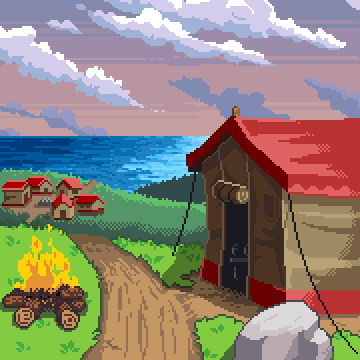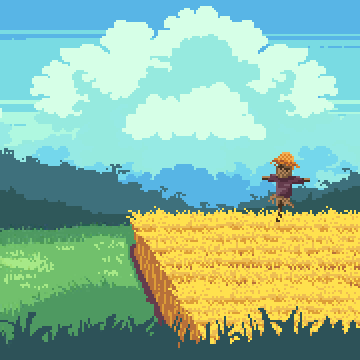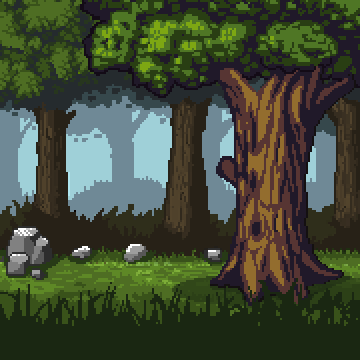 Today we want to complete the set of all 4 and also show you the artwork of the last settlement upgrade NFT, the mine: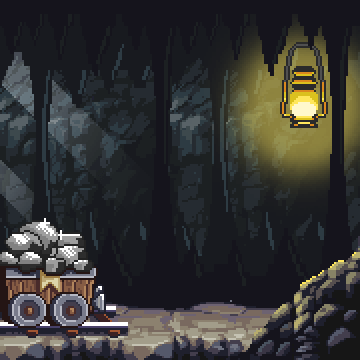 The last days 2 questions have been popping up over and over again and we want to give you a more detailed answer to them.
When drop / sale?
The drop / sale of these NFTs will be a couple days before the release of the Waxel World
As we don't have a fixed date for that, we can't give you an exact date for the drop / sale
What price?
The price will be in the lower to mid three-digit range and is a result of the following factors:

There will only be 800 settlement upgrades in total (200 each for camp / field / forest / mine) which makes them pretty scarce compared to a total of 10,000 Waxel Ninjas
They are a nice to have and not a must have which bring a good QoL (quality of life) feature for not needing to have multiple accounts if you want to go past the 10 Waxel Ninjas / 10 gather professions limit per wallet and a slight benefit of gathering 5% extra raw materials (only once applicable per wallet / settlement)
They could give further benefits in the future in a visual way in your settlement or other benefits that we would discuss with the community first
If you want to know more details about the settlement upgrade NFTs, check the dedicated gameplay page.