The community members that are holding a Waxel Ninja avatar for a longer time now, know that one benefit of holding one is that they will randomly get NFTs from us. This time it will be the Waxel Ninja Easter Bunny.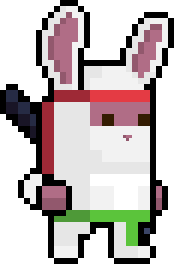 Also as a thank you to the awesome work that our Discord moderators are doing, they will also get one 🙂
So don't wait Waxel Ninja avatar holders and moderators and follow this drop link to claim your new Waxel NFT!
PS: You got 7 days to claim the NFT