Before we come to the review of the DYGYCON, we wanted to thank everyone who attended, checked out our booth, enjoyed the 3 games we have planned for all of you and run around with our very own 3D Waxel Ninja avatar!
---
DYGYCON 9 took place last weekend, starting on Friday and going on for 3 days until Sunday.
There where 8 different "floors" with over 100 creators showing their projects via their own booths and over 1650 attendees.
Like at the last DYGYCON, we have been again invited by AtomicHub to be part of their floor. A big thank you goes out to them for having the opportunity to be again part of their floor and being able to share it with other amazing creators in this space!
Thanks to Frittchen we had amazing events / games for each day of the DYGYCON.
The feedback was very positive regarding the interactive giveaways as only very few creators did something similar like this.
Frittchen is already stressed out a bit, as now she has to come up with something new for the next DYGYCON 😀
Personally we think that the highlight of the DYGYCON was our 3D Waxel Ninja avatar. For the very first time people have been able to run around with a Waxel Ninja and get a glimpse of what the future holds for us.
You could see Waxel Ninjas pretty much everywhere you went as a lot of people have been using them and they definitely stood out among all the other ones as the shape and colors are so different.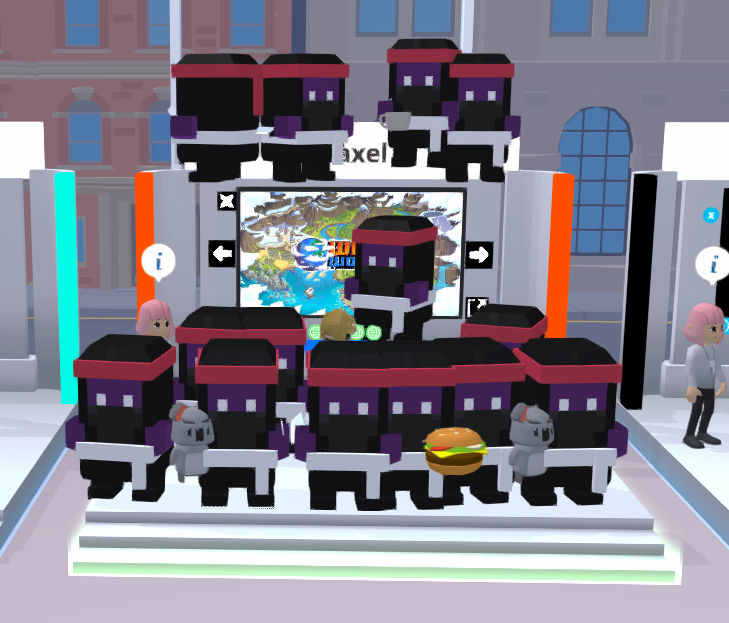 We were able to connect with a lot of cool people, other creators and new folks that heard for the very first time of Waxel.
All in all it was again a cool experience that everyone should at least try out once and we can't wait for DYGYCON 10 happening in about 2 months!