First of all we want to thank all of you who visited us at our convention booth last weekend at the DYGYCON 8!
The DYGYCON 8 took place last weekend (18-20 March 2022) and was an online NFT convention with most creators coming from the WAX blockchain. We were invited by AtomicHub to be part of their floor, which we shared with them and other amazing NFT creators.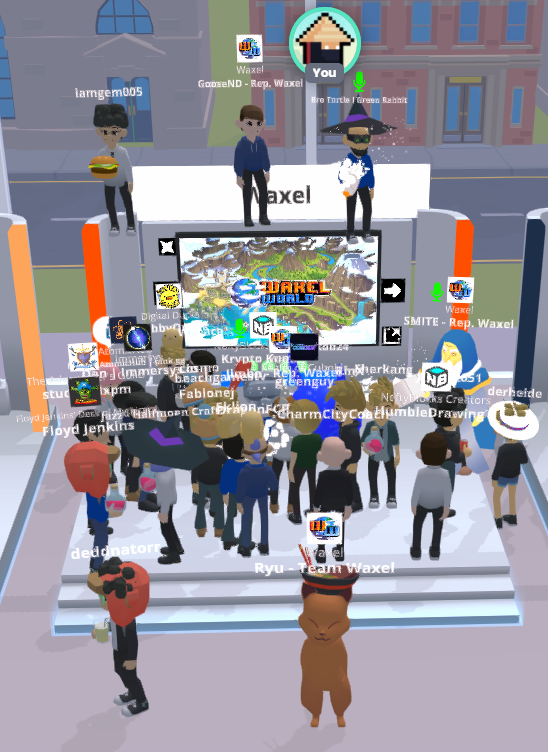 Due to global time shifts we asked our community if they wanted to volunteer and act as "Team Waxel Representatives", so someone would be online at our booth more or less 24/7. Since our great Discord community is from around the world, it was quiet easy to find the right people for this "job" and the following 4 reported to help us:
SMITE
jimbo
Randomking
GooseND
We are truly thankful for all the people who didn't ask for anything in return to support us and did an amazing job at the convention. A special thanks goes out to SMITE who rocked even harder as the other representatives. SMITE was more or less online for 3 days straight, invited so many new fans to our Discord and told them everything they needed to know to understand Waxel World.
Even the 4 guys didn't ask for anything in return we wanted to give them something. Therefore we decided to give each one of them 1 Waxel Ninja and SMITE additionally received a Waxel Ninja pack for being THE audience magnet 😉
On Sunday we did an AMA which was a huge success! People have been asking a lot of good questions and Ryu did a short livestream where he showed the current development status of the UI for the Waxel World.
During the AMA everyone who attended could fill out a google form to receive the following Waxel Ninja DYGYCON NFT as a goodie: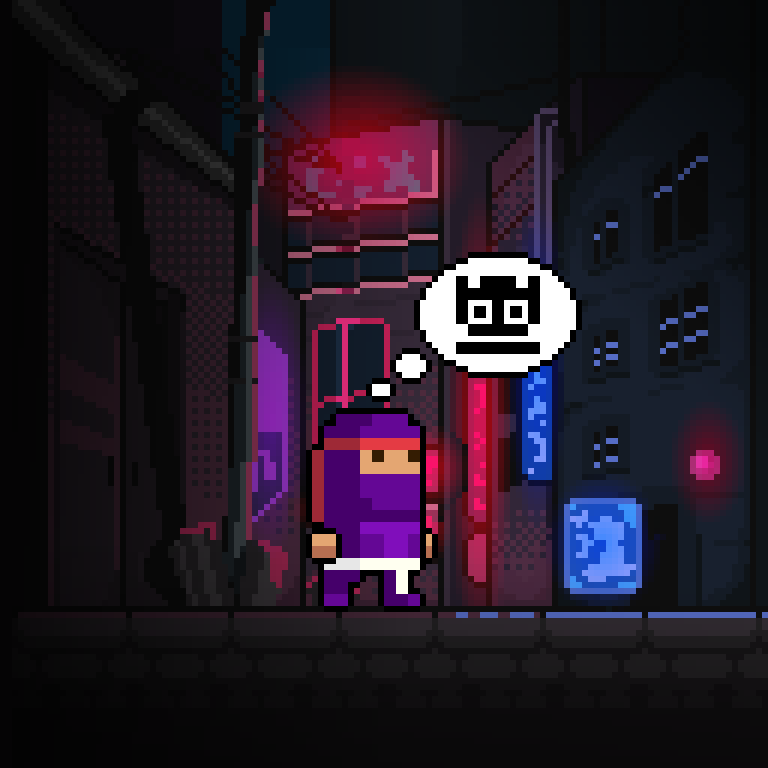 Everyone had a great time and it was a huge blast hanging out with this amazing WAX community!
We met so many of our Discord members, new Waxel World fans, artists for collaborations, promoters and talked to people all over the world.
Hopefully we will have the opportunity to join the next DYGYCON, which will most probably take part in May this year.