When you are looking at this blog post you can already see that something is different about our website 😉
While the DEVs have been working (and are still) on the UX / UI of Waxel World, we have been working on a complete overhaul of our website.
The overhaul was needed to reflect our full focus on the future of Waxel, which is being a play to earn / play and earn game.
Now you should be able to easily find all the important info regarding the Waxel World combined with charming visuals.

We also made sure that everything looks good no matter if you are browsing on desktop or on your mobile device and you can believe us that it is not that easy to make it look good on big and small resolutions.
If you find any bugs or visual issues, please contact us in Discord so we can fix them.
Here are 2 examples to show how the the old design has looked like and how the new one does:
Start page
Old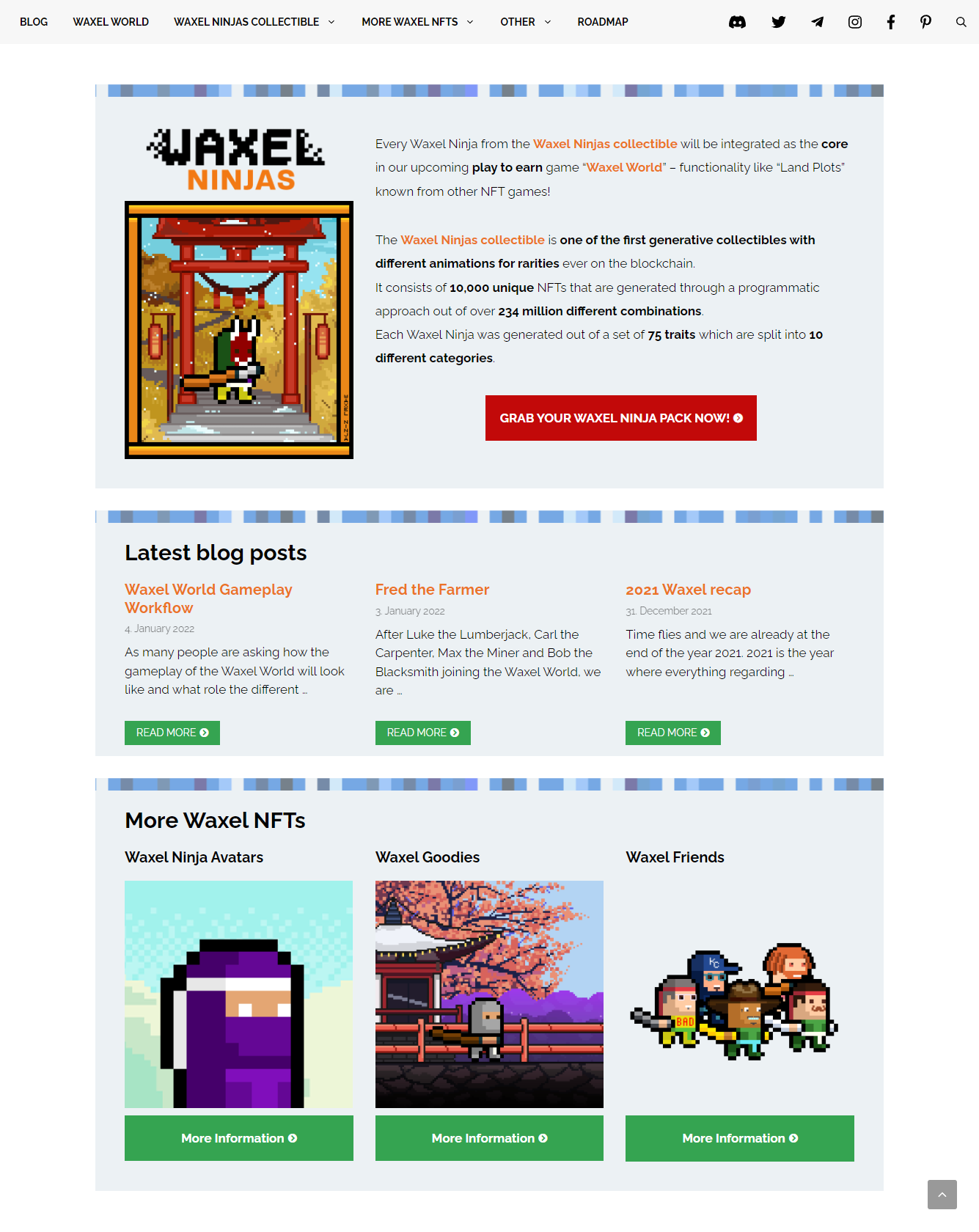 New

Waxel Ninjas page
Old

New