One of our moderators, @SMITE, had the awesome idea of doing a little event where you will get the chance of winning another Waxel Ninja after opening a Waxel Ninja pack during a certain time frame.
Rules
The event runs from the 25th of March 2022 11 PM UTC until 26th of March 2022 11 PM UTC (24 hours)
During that time you need to open a Waxel Ninja pack and show proof of it to @SMITE

Post a link to the opened Waxel Ninja in #showcase and tag @SMITE e.g.: "Hey @SMITE I opened the following Waxel Ninja – AtomicHub link"
Optionally also make a video of the opening process, tweet about it, include the AtomicHub link, the video and tag our Twitter account @Waxel_NFT

The winners will be picked by being added to wheelofnames.com and @SMITE will do the raffle

Posting the link in Discord will give you 1 entry
Making a video about the opening process and tweeting about it will give you 2 entries

Everyone can only participate once

This means that opening multiple packs won't give you multiple entries
Price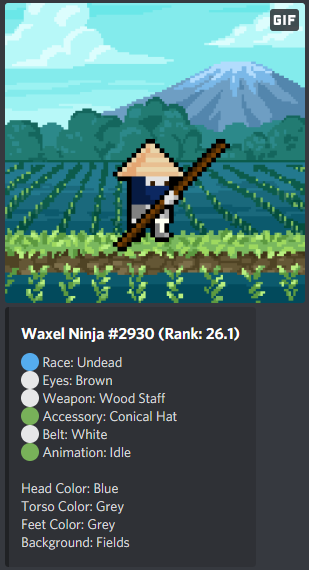 We from the Waxel team are chipping in this Waxel Ninja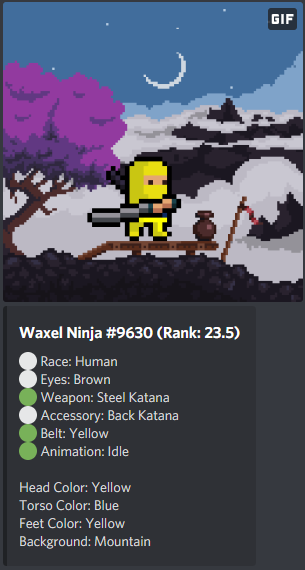 If you also want to chip in a Waxel Ninja, contact @SMITE 😉
The first one that wins in the raffle would get the Waxel Ninja from @SMITE and the second one would get the Waxel Ninja from our team.
If you have any questions regarding the event, then contact @SMITE as he is going to take care of everything 😉
Let us see some cool pack openings!