It is time for a new collaboration drop!
This time we are doing a special collaboration drop with Krypto Kumas!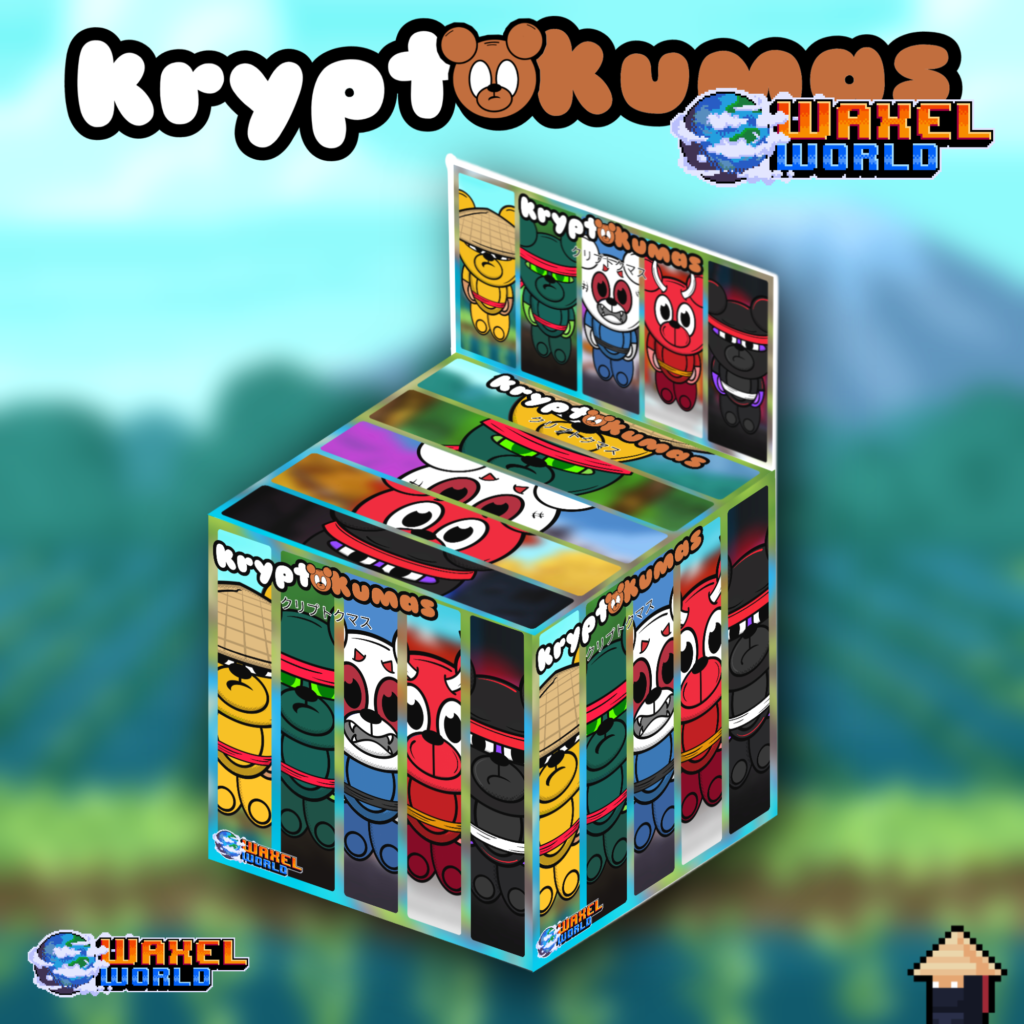 Details:
It is a special pack drop with 5 Krypto Kumas dressed as different Waxel Ninjas!
Drop link: NeftyBlocks
Date: On the 17th August 2022 at 8PM CEST
Amount: Unlimited for 72 hours
Price: 25 $WAX
Waxel Kumas per pack: 2
Chances:

35% – Human (Common)
25% – Orc (Uncommon)
20% – Undead (Rare)
15% – Elf (Epic)
5% – Demon (Legendary)
We hope you will enjoy this collab drop as MechaMonster did an awesome job!