Waxel World – Play & Earn Game on WAX Blockchain

Connect your Wallet and play Waxel World: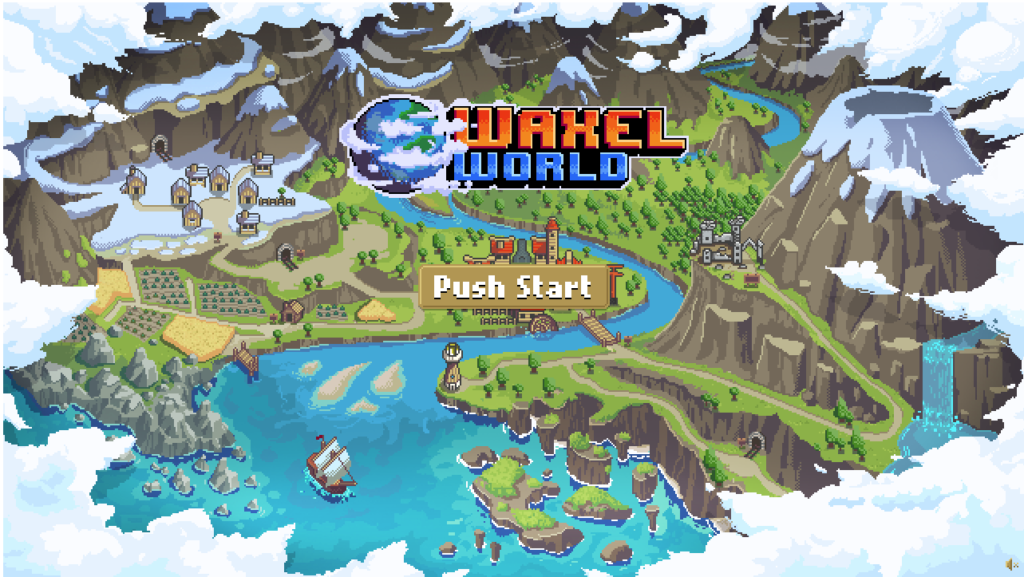 Waxel World is the new Play & Earn game on the WAX Blockchain. Send your Waxel Ninjas into the wild to recruit citizen as villagers for your settlement and teach them into professional workers. Gather materials to craft new items that help you with your journey – and remember this is just the beginning!
You're new to Waxel World?
You're new to Waxel World and want to start playing?
All you need is at least 1 Waxel Ninja from our collection of 10,000 Ninjas. You can either buy an unopened box from our official drop and see how lucky you are or you can buy a discounted (and already revealed) Ninja from the WAX Marketplace:
WAXEL NINJAS DROP
Buy from our official drop on Neftyblocks
---
Pack contains 1 Waxel Ninja
Unpack your Ninja and get surprised with what you get
WAX NFT Marketplace
Buy unpacked Ninjas from marketplace
---
Find the one Waxel Ninja you're looking for
Filter for Race, Assets or Price
JOIN DISCORD
SERVER
Join Discord and participate in Giveaways
---
Be part of the community
Participate in Giveaways for your chance to win a Waxel Ninja

You can find more information about the Waxel World and the Waxel collection itself on our website which mainly is our whitepaper.
If you still have questions left about the gameplay or anything else, feel free to join our Discord.