If you want to invest in the WAXP cryptocurrency or want to buy some WAX NFTs, like our Waxel Ninja NFTs, you need a WAX wallet that supports the currency and NFTs. In this guide we show you 2 options – the WAX Cloud Wallet for beginners and the WAX Anchor Wallet for intermediates and professionals.
---
WAX Cloud Wallet
The "Wax Cloud Wallet" is the easiest way to set up a Wallet for Wax Cryptocurrency and Wax NFTs.
You can create a wallet using your E-Mail Address or one of these social logins: Facebook, Google, Steam, Kakao ,VK, Discord, Twitter, Twitch, Reddit or Line.
You need to pay 5 WAX (1 WAX = ) in advance to activate the wallet. Which means you already need these WAX beforehand. After registering the wallet you will receive a wallet-adress and a memo where you will have to send these 5 WAX. It is important that you use the correct wallet-address and the matching memo, otherwise the activation will fail.
If you do not yet have any WAX stored on any other Wallet, you can find several ways to buy WAX on major exchanges like Binance or Crypto here: How to buy WAXP
The WAX Cloud Wallet is browser-based so you can just use it in any browser (mobile & desktop). We recommend that you set up the 2-Factor Authentication to add an additional security-layer to it. It is really comfortable to use for beginners, because you do not have to handle your own seed-phrase, private keys or anything like that.
You can find a tutorial how to set up your own Wax Cloud Wallet on 'The Anyobservation Academy'
---
WAX Anchor Wallet
The WAX Anchor Wallet is suitable for intermediates that are familiar with handling their private keys and taking care of their own security & backups.
Unlike the Cloud Wallet the Anchor Wallet is a software/app-based wallet where you self have to take care of software-updates and security.
You can also connect a Ledger hardware-wallet to your Anchor Wallet to protect your currency and WAX NFTs.
You can use the Anchor Wallet for Desktop with Windows, macOS and Linux. The mobile app works on iOS and Android.
When creating a wallet inside Wax Anchor Wallet you have to pay a fee of $1.99 per WAX Wallet. You have to do this either per in-app purchase or through the website.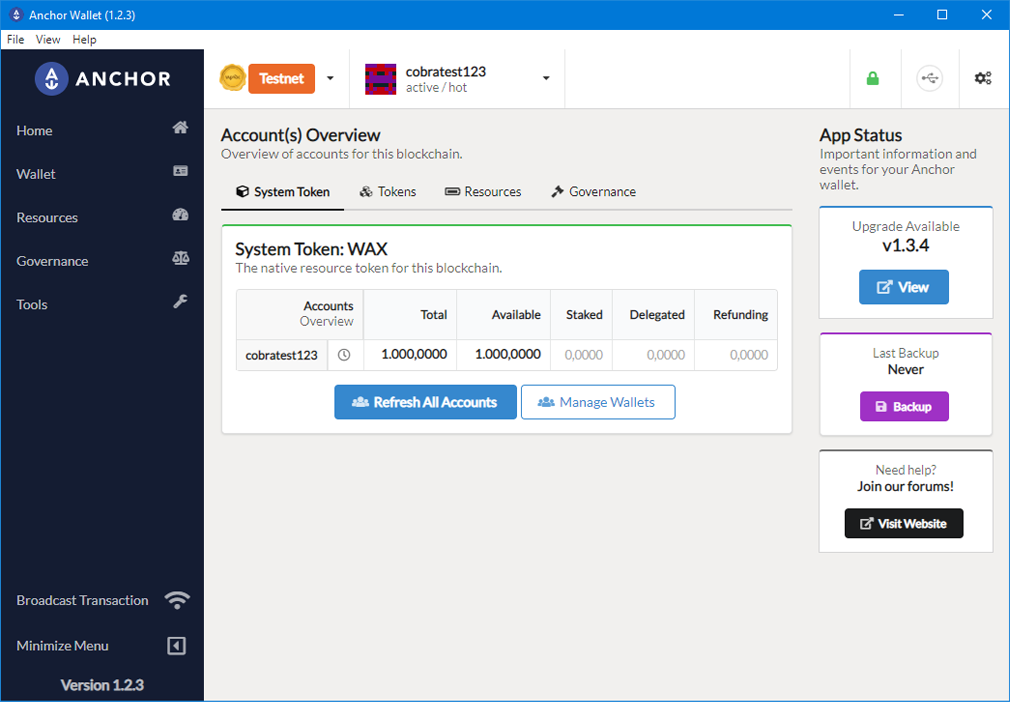 You can download the app from Greymass Inc. from the greymass.com website where you also find all official App-Store links (Google Play & Apple Store).
You can find a tutorial how to set up your own Wax Anchor Wallet on 'The Anyobservation Academy'