Thanks to our brilliant community member Wapaca we have been able to release not just one but two awesome features on our website, the Waxel Ninjas Wallet Checker and the Waxel Ninjas Market (can also be found in the top menu under Gameplay -> Waxel Ninjas).
Some weeks ago Wapaca created this awesome application where you can check all Waxel Ninjas that are in a specific wallet and which are currently listed on the secondary market.
Of course you could already do this on AtomicHub and NeftyBlocks, but the view and handling of the NFTs is not the best on these platforms, they don't include the rarity ranking and also can't easily show how rare each trait is.
Wapaca was so kind and sepcifically created a plugin for our website that was able to get all the blockchain data, combine it with our rarity ranking and display it in a pleasent way. We then integrated it on our website and adjusted the frontend to visually match our design: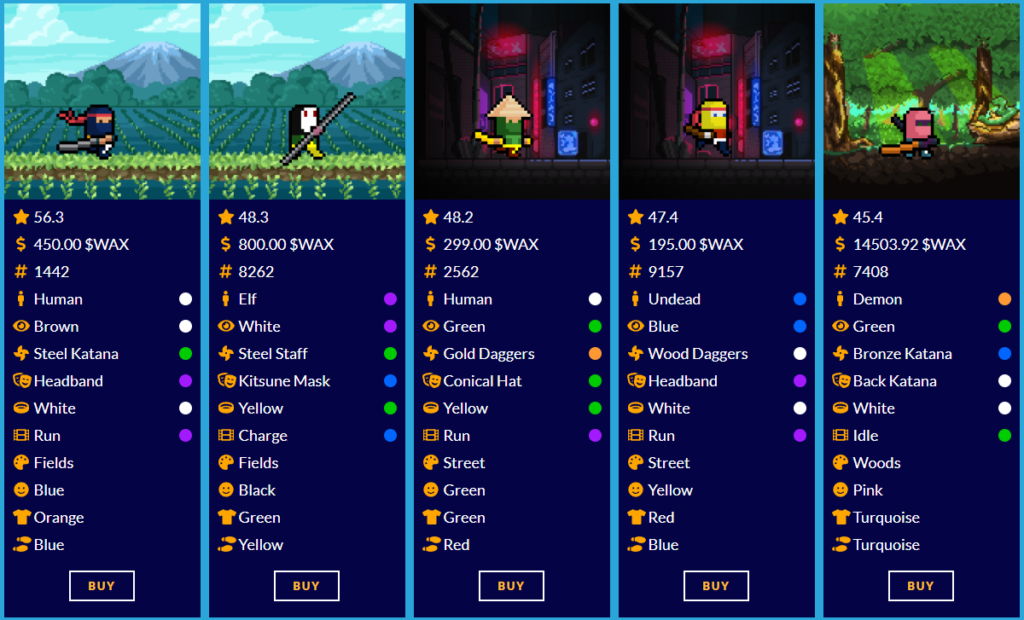 We are blown away by the awesome work Wapaca did for us for free just because he believes in this project and our community!
From the whole team, thank you very much Wapaca and we hope you enjoy the Waxel Ninja pack we send over to your wallet as a sign of gratitude 🙂